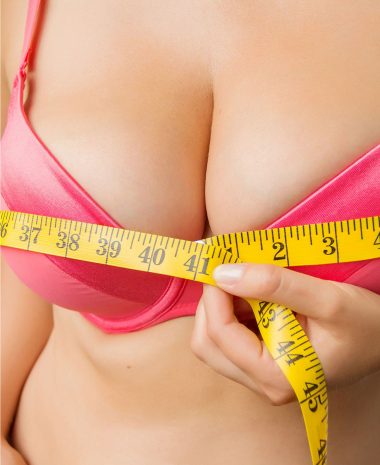 Consider Breast Reduction and Redefine Life!
Breasts are the asset of womanhood. When they grow too large, however, they can be a cause of discomfort, neck and shoulder pain, and even posture issues. If you are experiencing any of these issues, breast reduction surgery can prove helpful.
Today, an increasing number of women are opting to go under the surgeon's knife, not merely for a tummy tuck, but also breast reduction. At KA surgery, Dr. Kouroche Amini a veteran in breast reduction surgeries, handles each case personally, taking essential steps towards its success.
If you are looking for a mammoplasty or breast reduction and desire to reshape and modify the appearance of your breast? KA Surgery is the best place to address these issues.
Procedure – Breast Reduction Surgery
Based on the condition of the patient, the procedure can be performed as an outpatient surgery or the patient may have to stay for at least one night at the Clinic. In either case, the patient will always be given general anesthesia.
This surgical treatment is performed by removing excess skin, glandular breast tissue and fat from the breast
An incision around the nipple in a keyhole form is made with a vertical scar, to remove excess breast tissue and skin
After the breast tissue is removed, nipple gets relocated to a more youthful position and the incisions are closed by sutures
Dr. Kouroche Amini and his team, always use drainage tubes to drain the small amount of excess blood and fluid accumulated in the region
The patient is instructed to wear a surgical bra, after surgery for a few weeks
Breast Reduction Surgery Options
At KA Surgery, Dr. Kouroche Amini is skilled in dealing with two types of breast reduction surgeries. Selection of the most suitable technique depends on the patient's existing breast anatomy, the amount of tissue to be removed and the patient's expected outcome.
Vertical Breast reduction:
Patients who need moderate reduction in breast size and have noticeable sagging are suitable for this surgery type. This procedure involves two incision types; one is around the areola and second incision is done vertically at the bottom of areola, to the inframammary fold.
Inverted Breast Reduction:
Inverted breast reduction technique involves 3 incisions: the first around the areola, the second vertically from the areola to inframammary fold of the breast, and the third along the crease underneath the breast. This procedure is always done for large breasts, as it allows maximum degree of tissue removal.
Liposuction for breast reduction:
This is a shorter and less invasive procedure. Technique of Liposuction for breast reduction, is performed in conjunction with breast tissue removal and is only in some areas of the breast (lateral parts of the breast and axillary region). It provides optimum results in certain patients.
Breast Reduction Surgery – Recovery Process
Post breast reduction surgery, the patient might experience;
Minor swelling, bruising and tenderness in breasts. Don't worry, these issues will dissipate over time
Bandages will be removed after two-three days of surgery
There may be loss of feeling in the nipples and breast skin for a few months
Pain might occur for a few days
Women can return normally to their work schedule in about two weeks
Precautions
The medical team usually advises patients, not to engage in sexual activity until scars are healed.
If the patient gets pregnant within a year of the surgery, unfortunately we might have to redo the surgery
Heavy lifting and other strenuous physical activities are strictly prohibited for at least four weeks
Advantages of Breast Reduction Surgery
Breast reduction surgery is rewarding from both a psychological and a physical standpoint. You can't overlook how this surgery can help:
Reduces the size of the breasts
Lifts the position of breasts
Resizes the nipple-aerolar complexes
Reduces head, neck, shoulder and back pain
Reduces redness and macerations of the breasts folds
Improves ability to engage in physical activities
Relieves irritation of skin, due to oversize
Allows you to wear your favorite outfit with confidence
Benefits of Breast Reduction with KA Surgery
Every case is handled personally by veteran Dr. Kouroche Amini
Insurance paper work is taken care by Dr. Kouroche Amini
Experience of many Breast Reduction surgeries every year
Complete medical investigations done before the surgery
Realistic post-surgery expectation
Quality service and state of art facilities
Costing
Costing of breast reduction or mammoplasty at KA Surgery is calculated keeping various factors in mind. The costing structure changes case to case. Those having health insurance will get complete guidance and paper work done, by Dr. Amini.
*Cost is a variable factor; the estimate can only be availed during a face to face consultation with Dr. Amini. So, don't delay and book an appointment now!