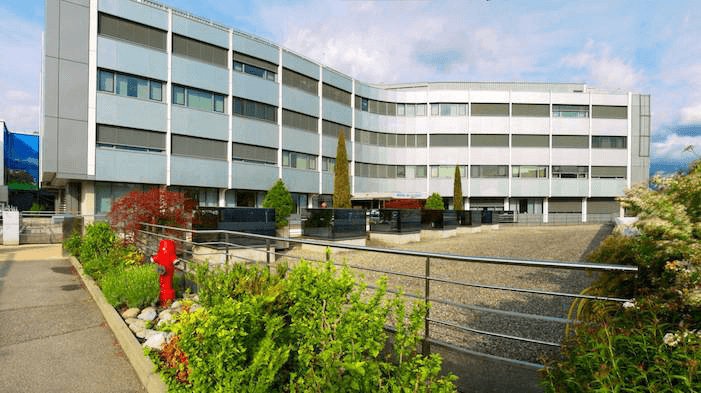 L'Hôpital de La Tour and La Clinique de Carouge
L'Hôpital de La Tour in Meyrin is located close to the French border and the International Organizations such as CERN, the United Nations or the Red Cross.
This private hospital offers quality services to bring you comfort and tranquillity.
Since its founding in 1976, l'Hôpital de la Tour has evolved to ensure the best possible patient care.
L'Hôpital de La Tour is associated with La Clinique de Carouge in order to have a facility in the centre of Geneva and to offer more services for the patients.
Dr. Kouroche Amini is accredited to perform surgical procedures in these two hospitals and will be pleased to follow you to one of them.
In May 2017, I decided to have my eyelids operated after I had an exam with my ophthalmologist. I decided to see Dr. Kouroche Amini for the surgery. After he carefully explained all the steps of the treatment and I was reassured. Dr. Amini also took care of all the insurance details. Surgery took place in Clinic in June and all went very well. My sight is now much better and I'm super happy with the result. I thank Dr. Amini for his availability, kindness and his professionalism.

Dr. Amini is very professional, his work is very well done, he accompanies his / her patient to the end and never lets us down. I highly recommend it.

Dr. Amini is an exceptional doctor, professionalism, availability and kindness. Following a cancer requiring a removal of the breast, Dr. Amini has proceeded to its reconstruction and the result is bluffing, I saw thanks again! The team of the clinic is in his image, a HUGE thank you to all, I think of you every day, you m rebuilt!