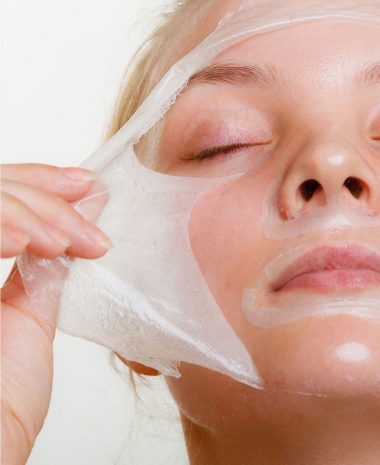 TCA peel for blemish free skin!
Do you want a blemish free and radiant looking skin faster? Dr. Kouroche Amini at KA Surgery can help you achieve it through effective and medically approved TCA Peels. Dark spots, sun damage, liver spots and other skin conditions can be dealt with by TCA Peels.
TCA peel transformations are noticeable and benefit your skin, making it look healthier, younger and flawless. If you are considering chemical peel treatment, a TCA peel will provide you accomplish within minutes with lighter looking and glowing skin.
TCA basically is a power packed formula for reversing the signs of sun damage and ageing. It even exfoliates surface of the skin, improving the overall quality.
More About TCA Peels
TCA peel is a non-toxic chemical, used extensively for over two decades to perform skin peels
Trichloroacetic acid or TCA peel is applied to the skin by Dr. Amini
The application allows the top layer of the skin to dry up and reveal the lighter and smoother looking undamaged layer of the skin
Right Time to Go for A TCA Peel
There are several causes that contribute to dull, damaged and less attractive skin.
Even natural ageing can lead to unattractive wrinkles, loose skin, high pigmentation and other conditions
Hormonal changes due to pregnancy, puberty, menopause, surgery or prolonged health issues can have considerable negative effects on the skin
When you find yourself in any of these situations, a TCA peel will prove very helpful
It is highly recommended to go for the number of sittings suggested by Dr. Amini, to have long-lasting and persistent effects
Even if you don't face the above-mentioned issues at a significant level, going for a TCA peel will help reveal your skin at its best, keeping it young and healthy for a long time
TCA Peel the Treatment
The treatment begins with the application of a skin booster solution to prepare your skin for the TCA peeling
Dr. Amini applies the right quantity and concentration of the chemical on your skin using a brush
It is left to dry for about 20-30 minutes
Patients stay under an electric fan for 20-40 minutes to help relieve the discomfort
The peel is then left on the skin until next morning
Next morning the peel is gently removed using water and soft soap
Only after removing the peel with water, will the patient start to hydrate the treated zones
Moisturizing is of utmost importance over the following weeks
Both men and women can opt for this proven treatment
Patients should mostly avoid going in the sun without any sun block for a few months to avoid hyper pigmentation of the treated skin
*Application of TCA peel may cause discomfort and irritation for some time. Chemical peels, when used carelessly and without expert supervision, can cause serious damage to the skin.
Options Available
Depending on the texture, sensitivity, damage level and other aspects, Dr. Kouroche Amini chooses to perform any one of the following peels:
Light to Medium Peels
Deep Peels
Effects of TCA Peels
Exfoliate surface of the skin
Improves appearance
Evens & tones the skin
Reverses sun damage & signs of ageing
Diminishes fine lines & wrinkles
Builds elastin & collagen
Reduces hyper pigmentation including melasma
Deep cleanses pores
Unplugs white heads & black heads
Stimulates the skin reparation & promotes circulation
Benefits of TCA Peels at KA Surgery
Expert Consultation
Experience of hundreds of treatments over the years
Dr. Kouroche Amini will do the treatments; he never delegates the applications of TCA peelings to members of his staff
TCA Peels for Face, Neck, Chest & Hands
Realistic pricing
Costing of TCA Peels
Percentage of skin damage, the area to be treated, number sittings, are a few factors that contribute to the overall costing of chemical peels. Based on case to case, Dr. Kouroche Amini will be the best person to provide an estimate during consultation.