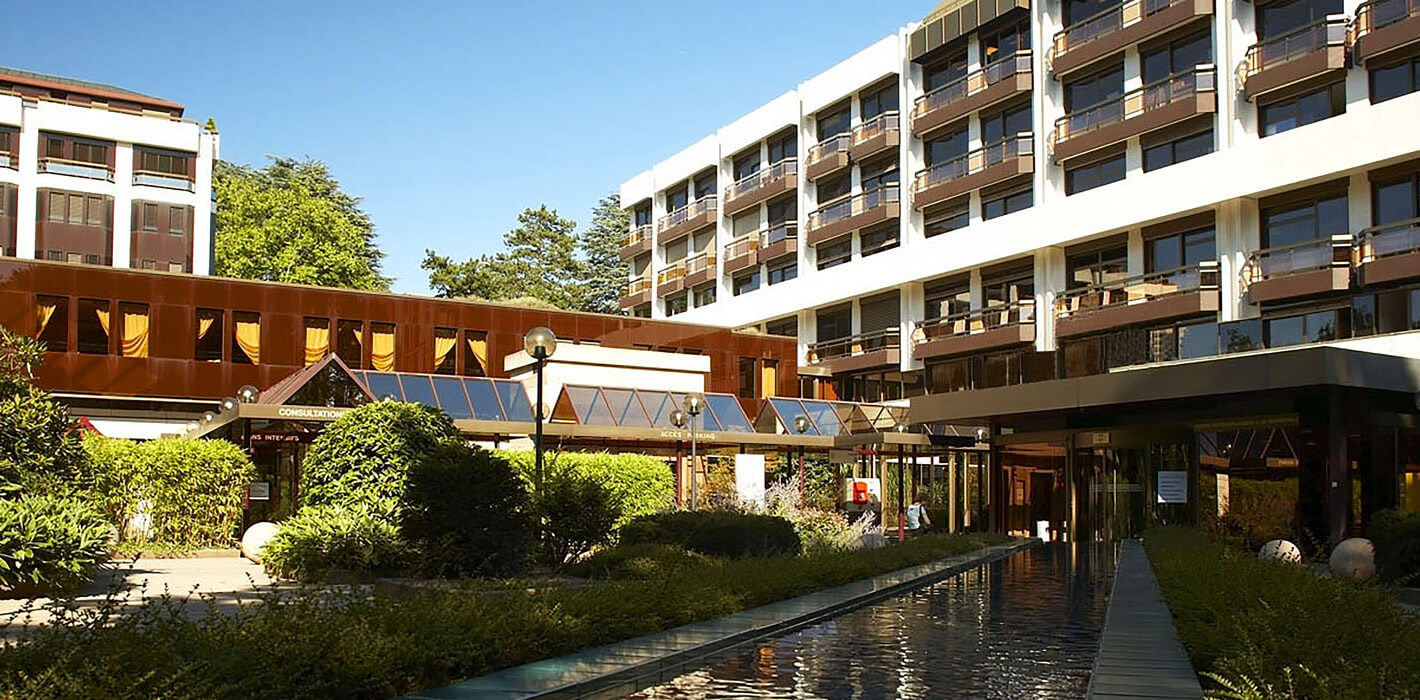 Clinique Générale-Beaulieu:
Recently, Clinique Générale-Beaulieu has joined the Swiss Medical Network, one of the two largest private hospital groups in Switzerland.
The Clinic is also a proud member of the "The Swiss Leading Hospitals" group, which guarantees high quality care, patient care and hotel services.
Ideally located in the heart of Champel's magnificent residential district and only a two-minute walk from Doctor Kouroche Amini's office, Clinique Générale-Beaulieu has been expanding over the last few years to bring you one of the best quality services in Geneva.
The Clinic's facilities provide a quiet and enjoyable recovery.
A large part of the rooms have a superb view of the Geneva countryside and the surrounding mountains.
For several years now, Clinique Générale-Beaulieu has been offering an outpatient facility that allows patients to be safely operated on in complete peace of mind before returning home.
The Clinic's priority is to provide you with superior quality care and optimal recovery.
Dr. Kouroche Amini is accredited to monitor and operate patients within the Swiss Medical Network and practices most of his surgeries at la Clinique Générale-Beaulieu.
It will be his pleasure to follow you in this establishment if you so choose.
This private hospital offers quality services to bring you comfort and tranquillity.